Proudect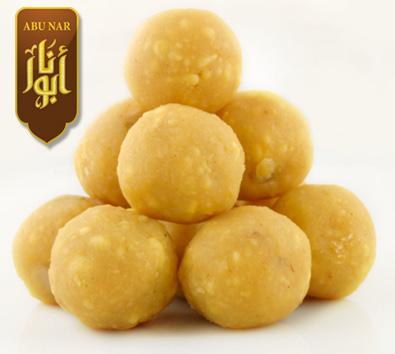 Laddo Halva
5 يوليو 2017 - 11 شوال 1438 هـ( 756 زيارة ) .
Pastries as such are exclusively prepared for celebrations and happy events. It is toasted ground flour, baking powder, water: Fried in oil, then liquid sweetener, raisins, almonds, cardamom, saffron, are added making all these ingredients one taste, rich in aroma.
If few people cannot accept these natural aromas, it is because they got used to these new and artificial flavors which unfortunately carry more than harm than good to our health.
السعر : 30 ريال/500جرام